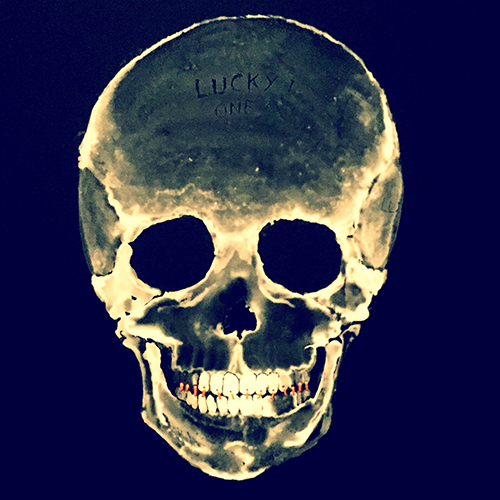 One of my rarer forays into hard and heavy D&B these days, this is strictly for the headstrong. You have been warned.
Part of the reason I don't roll these set so much any more (other than I'm getting too old for this sound) is that it takes me a long time to find quality heavy tracks to make up a set I consider worth playing. That being said, when I finally get enough together for a decent throw down it is usual quality all the way through.
This set kicks off dub wise with Break & MC Fats – Free Your Mind, but doesn't take long to get serious with tracks like the incredible Bro Safari x UFO! x Beauty Brain's – No Control (Deiselboy x Mark The Beat Remix) and Digital & Spirit's – Creeper. From here on it it just rolls out the heavies one after another with notable highlights for me being Total Science & S.P.Y's – Whoonga (Chroma Remix), Digital & Spirit's – Mosquito and total unknown Verb's insanely good Total Control.
Probably not a set you'll chill out to on the couch I suggest you turn it up load, annoy the neighbours and jump around the lounge room like a mad bastard.
One Tonne – 1hr of Heavy Drum & Bass
Break & MC Fats – Free Your Mind
B-Complex – You Better Run (feat. MC Fava)
Skyway – Moving Like a Train
Bro Safari x UFO! x Beauty Brain – No Control (Deiselboy x Mark The Beat Remix)
Chromatic – Open Your Mind
Digital & Spirit – Creeper
Fanu x Coleco – Triple X
Lenseman – My Tearz feat Steo (Ulterior Motive Remix)
Skeptical – Square Breathing
Total Science & S.P.Y – Whoonga (Chroma Remix)
ArQer & Realtime – Derpetroid
Klute – Westernized
Actuaries – Vision Quest
Digital & Spirit – Mosquito
Randal & DJ Vapour – Angels Warning (C.A.B.L.E. Remix)
Spirit – Dial VIP
Verb – Total Control
Icicle & SP:MC – Dreadnaught (Phace Remix)