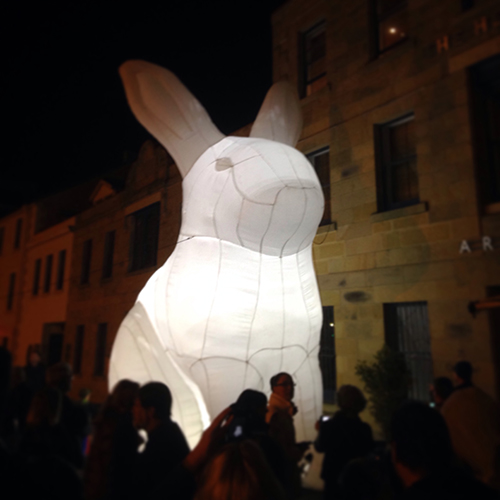 Perfect for the return of the warmer weather here in Australia, this is a summery little number full of Liquid rollers and tunes to sing along to.
Big ups to Perth boy Greg Packer back on form with Danny Rhodes and his tune 'Gone Away'. Another old favourite of mine who's back producing the goods is Redeyes with his tracks 'Reflections' and the Lenzman colab 'Thieves in the Night'.
Did someone say Lenzman? Really this mix belongs to him and his massive new LP out on Metalheadz. It's a liquid lovers dream and easily in the top three D&B LPs to come out this year across any genre. Lenzman's ear for a perfect melody and rolling b-line has always been spot on and it's great to see him getting support from a label as big as Headz.
So that's it. not much else to say other than turn it on, crank up the bass and enjoy some beautiful music.
White Rabbit – 1.5hr+ of Liquid Goodness
Greg Packer & Danny Rhodes – Prelude in G# Minor
Lenzman – Collapse
Greg Packer & Danny Rhodes – Gone Away
Lenzman & Redeyes – Theives In The Night (Technimatic Remix)
Break – Moving On
Sunny Crimea – Never Say Goodbye
Redeyes – Reflections
Actraiser – Twighlight Express
Contra – Espanola
Dose – Soul Food
Lenzman – Ever So Slightly (AI Remix)
Stereotype & Nelver – Evermore
Actraiser – Midnight Wanderers
Actraiser – Future Encounters
Eveson & MC Fats – Vignette
Lenzman – Starz (feat. Kevin King)
Lenzman – Paper Faces (feat. Martyna Baker)
Deeper Connection – So Deep
HLZ, DJ Chef & MC Fats – Souljah (HLZ Remix)
Lenzman – Always
Bipolar – Interlude
Lenzman – Just Can't Take (feat. DRS)
Lenzman – Burner
Nelver – Full Sky
Phil Tangent – Remembrance
Technimatic & LSB – Rotary Motion (Calibre Remix)
Command Strange – Could Be Mine
Lenzman – It's Yours (Interlude)
Utah Jazz – January Silence
CLS – One Month
Lenzman – Through My Eyes
S.P.Y – Dusty Fingers (feat. Diane Charlemagne)
Simplification & Nelver – My Love